First, let's not get this twisted.
SEO tools aren't crap. They're 100% useful as long as they're being used the right way.
Yes, it's there to help you but it's not there to do the job for you. They don't save you from writing bad content in the first place.
As obvious as it may seem, the one who's ultimately responsible for doing the job well is the person who's doing it.
This blog post isn't going to be about me badmouthing SEO tools.
I'm mostly going to be talking about the problems with certain approaches I've seen people take when using these types of resources.
Some SEO Content Optimisation Tools Suck…
The tools themselves aren't intrinsically bad because of their purpose or functionalities. A big part of why I'm saying they suck is because of how they're being used.
Allow me to explain.
There are 4 main reasons why I believe that some SEO optimisation tools can be a hindrance to growing your business.
As Vishen Lakhiani, founder and CEO of Mindvalley says,
"It's about using the right tools, with the right triggers, within a proper marketing framework"

Vishen Lakhiani
Notice how he said, "within a proper marketing framework". This is typically what some marketers and business owners who aren't as experienced in creating SEO content lack.
1. Focusing Too Much on Keyword Density
Many organisations are still heavily reliant on content optimisation tools as an indication of quality content. This is where the problem lies.
Even if a blog post doesn't reach the green light of whatever SEO optimisation tool you're using, it doesn't mean it's a low-quality piece of content. It's wrong to look at the feedback in a way that rigidly defines your writing as good or bad.
Although they give you a list of keyword suggestions, it doesn't pinpoint the best way for delivering them to meet the search intent. This is what matters the most when it comes to a good user experience.
And providing an exceptional user experience is a key ranking factor.
If you're using the primary keyword over and over in hopes of ranking higher, then you're doing it wrong. John Mueller, the Senior Webmaster Trends Analyst of Google even replied to a question on Reddit stating that keyword density is not an SEO factor.
2. It Doesn't Define the Search Intent
While SEO tools can tell you what keywords people are entering, it doesn't have the ability to analyse the search intent on a human level for you.
Yes you'll have a bunch of keywords listed. However, they don't define the user intent behind each search for you. It gives you the data you need but ultimately, it depends on you for how effectively the information is used.
Using the data on a basic level won't make you stand out. It just leads to plain content because you're still following the same approach as everyone else.
3. No Guarantee for Page 1 Rankings
It doesn't matter if you've included all the keyword suggestions from whatever optimisation tool you're using. Even if you do, it won't guarantee page 1 rankings.
Imagine how easy that would be.
If it were that simple and the reason you weren't achieving page 1 rankings was because of a few words you were missing, there probably wouldn't even be a need for the different SEO job positions that exist today.
Or Google wouldn't have as many searchers as it does today. If all it took to rank content were the volume of keywords, most content out there would probably be shit.
4. They're Not Entirely Necessary
Here are some of the resources I use for writing SEO content:
Google SERP
Keywords everywhere
'People also ask' section
SimilarContent (not used as often)
Guess what? Most of these are free to use.
You don't entirely need paid resources to write SEO content that ranks. This same approach I use in my writing process led to an increase in organic traffic by 468.69% along with an increase in user signups by over 30% per month.
I wasn't so stressed about using as many keywords as possible…
Even though some of my blog posts didn't get the green light score of a few of the content optimisation resources I've used in the past, they still managed to rank on the first page of Google.
It's easy to lose focus on how you can use your content to generate more leads when you're focused on the wrong metrics and results.
And that's why it could end up being a hindrance to your overall business growth.
FYI: There are still paid tools I use for developing the content strategy, which vary with the following:
A Refined Approach to Using SEO Tools
Okay. Enough about why I dislike SEO tools. Or at least, why I dislike the rigid approach of using them.
Are we on the same page though? Is there anything you disagree with or a point you'd like to expand on? I'm really keen to hear your thoughts on this, so don't forget to leave a comment at the end of this blog post to let me know.
Now, let's go through how we can refine the basic approach to not only write content that ranks. But to write content that generates leads, users, and paying customers.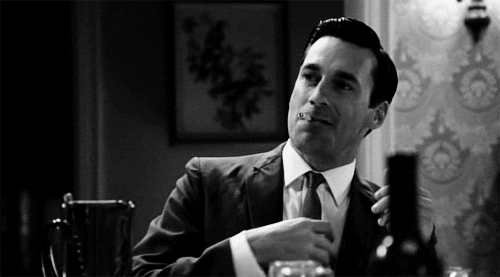 1. Use Keywords Naturally
See the list of keywords shown on whatever SEO tool you're using as suggestions. It's there to help ensure your content is relevant to the topic you're writing about.
Let's say for example you were targeting the keywords "content marketing".
A few keyword suggestions for this could include things like:
Blog
Channels
Leads
Strategies
Segmentation
Including these keywords is a ranking signal because you're helping the algorithm understand what you're talking about. So if they can be included, good. If they can't be included, then think about how you could include them.
But there's a right and wrong way of doing this.
When you can't fit in certain keywords naturally, either leave it or add a new section where you can mention it without the fluff.
Don't force the keywords, don't spam it, and definitely don't add information that doesn't offer anything of value. This affects the user experience since it doesn't do much to answer the searcher's query or provide them with something useful.
2. The Search Intent and User Experience Is the Top Priority
SEO tools don't define or meet the search intent for you.
Drawing a basic conclusion isn't enough. Had it been that easy, things like creativity, empathy, and differentiation wouldn't be rewarded. So that would've meant that most blog posts on the SERP would be generic as hell.
Put the user's needs first before all else.
That means giving the best value you could offer. For example, do extensive research on the topic such as:
Checking forums and product reviews
Having conversations/interviews with stakeholders
Collaborating with the sales and marketing departments to understand your specific audience
Be unique and think about meeting the search intent from another angle where you cover points that haven't been covered enough.
SEO tools won't tell you how to do that.
They give you the information that could be helpful but ultimately, it's you who determines how well that information is used.
You'll know your content is good when you're seeing positive results on user behaviour metrics like:
Average time spent on page
Backlinks
Bounce rate
Dwell time
Exit rates
3. Focus on Promoting Your Content
As mentioned, following an SEO tool doesn't guarantee results.
You're unlikely to achieve rankings anytime soon, especially if you're a new website with minimal backlinks and domain authority.
So instead, build an effective content promotion strategy.
Don't wait and purely rely on a long-term process like SEO for growth. A good content promotion and distribution strategy will get faster results. It's almost like making your own guarantee for improving your online visibility since you're making the effort to put yourself out there as opposed to solely waiting on an algorithm to push your rankings forward.
Here are a few strategies you could start using today:
Build an email list
Share your blog post on social media platforms
Mention your post in relevant communities
Comment something meaningful on other people's posts and mention your piece of content
Repurpose your content into another format, e.g. an infographic or video
Have a clear call to action for people to share their thoughts in the comments section
4. Consider What Resources Are Necessary
SEO content tools are designed to help you write a better piece of content for the algorithm.
When we're looking at writing for another fellow human being, that's something you're tasked with doing. Not the SEO optimisation tool.
The list of keywords shown in the tool is based on things that's relevant to the main keyword alongside what people are searching for. It's not fully based on their actual needs or preferences. It's typically just shown objectively with no sense of emotion behind the motivations of their search – that's where you come in.
You can't cheat your way out of an awful blog post by adding a few keywords.
Before you invest in an SEO resource, consider why you're actually investing in them. Is it necessary for you to use a paid tool or could there be another alternative? 
Final Thoughts
It's not the tools themselves I despise. It's the basic approach to using them since it leads to generic content.
Despite your blog post not reaching the green light on the SEO content tool you're using, it doesn't mean it's not going to rank. That mostly depends on the quality of your content, which is why the user experience is a key factor for ranking higher as opposed to keyword density.
Make your searcher's pain points and goals the priority, then watch the results of your content improve.